Managing the legalities of the emerging world of Crypto and Web3
The world of crypto is a place of decentralization, transparency, and trust in the digital ecosystem. With our long lasting experience in this ecosystem, we work with projects that bring real utility to the Web3 space for the benefit of all.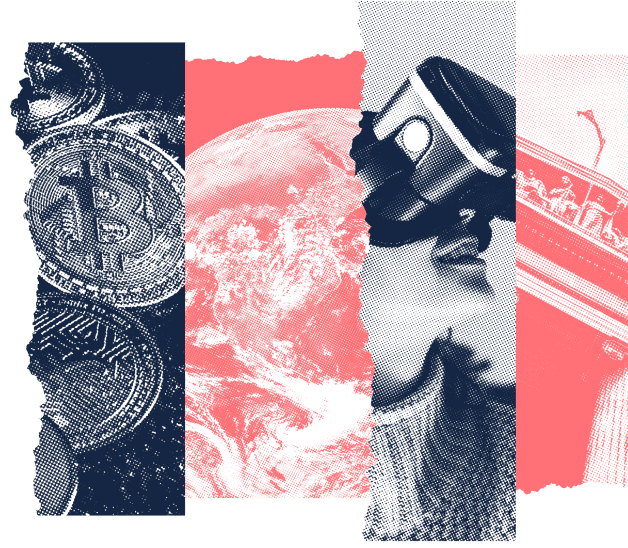 Hear from the teams we've worked with:
Connect with our Legal Minds, stay in the loop on crypto news, and meet fellow innovators in the startup and tech scene.
Stay up-to-date with the latest crypto news and trends affecting projects on our Twitter.
Explore the worlds of Crypto and Web3 we operate in
To protect justice and equality and nurture existing and emerging networks we provide the below services:
Navigating the Web3, Crypto and Fintech regulatory environment
Understanding the legal and regulatory implications of your Web3, Cryptocurrency or Fintech project in jurisdictions all around the world.
Protecting you and your community and/or company interests both in the off-line and on-line world.

Communicating with regulators and supervisory authorities.

Innovating or transitioning from your traditional finance structures, products, solutions and processes.
All the legal documentation for a successful mint is in place.

Your IP rights are protected.
You have a good standing towards purchasers of your NFT collection.

Your future NFT marketplace will have all the legalities covered.
Tokenizing real world assets
Smooth transition of commodities, other movables, real estate and investment instruments into the on-chain environment through the process of tokenization. Inclusion of stablecoins and CBDCs.
Compliance with all the applicable laws of the financial markets.

Correct KYC/AML/CFT setup for your project.

Seamless assistance with drafting of any applicable legal documentation, including whitepapers, custodian agreements, blockchain service agreements, token terms and conditions, and other required types of agreements.
Supporting DeFi, ReFi and DeSci projects
Assessment of the current regulatory environment applicable to your DApp or other decentralized and/or regenerative/scientific protocol or solution.
Legal advice on the most lean and effective organizational structure.

Drafting and editing any terms, internal documentation, commercial agreements, whether with clients, community members, business partners, service providers or other third parties.

Building relationships with regulators and supervisory authorities.

Data protection and setup of privacy layers and related processes.

Trademark registration assessment and other IP rights protection.

Full legal support in day-to-day operations.
Finding the most suitable jurisdiction for your DAO legal wrapper and liability protection; setting up the whole legal structure.
Drafting the governance documentation, which may include internal guidelines, voting processes and decision implementation, code of conduct or ethics, and other member-facing documentation.

Setting up your smart contract or network protocol in a legally compliant way.

Treasury formation and spending of funds.
Funding through token offerings (ICOs, ITOs, STOs, IEOs, IDOs, etc.)
Issuance of your token or digital coin with assessment of the digital asset type and legal implications.
Any presale, public sale, private sale or airdrop of your issuance.

Drafting and editing of token and investor related documentation, including whitepaper, SAFT and terms and conditions of your token and token sale.

KYC/AML/CFT and data protection processes necessary for correct investor onboarding.
Setting up DEXes and other decentralized platforms
Your corporate structure and overall setup of your decentralized exchange or other platform.
Mitigating possible regulatory risks by globally scanning for the best jurisdiction and applicable laws.

Putting together all the necessary internal guidelines and client- or member- facing legal documentation.

Setting up algorithmic trading legalities or implementing other newtech solutions.
Expanding Web3 into Gaming, Metaverse, Art, Fashion or Sports and engaging IRL/offline community
Legal support with implementing native cryptocurrency or token, NFTs, other digital assets and web-based property into your gaming platform, metaverse or other digital ecosystem.
Compliance and regulatory assessment of any Play to Earn (P2E) or Play to Learn (P2L) mechanisms and other gamification efforts.

Any legal help required to set up proper governance mechanisms and processes.

Protection from any infringements by users of your platform or any third parties.

Advice regarding organization of conferences, gatherings and events, bridging the digital and the physical community, including POAPs and other IRL activations.
A leading market-maker crypto hedge fund
with focus on high-frequency algorithmic trading in crypto derivatives.
exploring crypto and fintech opportunities as their new line of business (tokenization of investment assets, crypto investments for retail clients, digital assets fund).
Decentralized exchange platforms
based on a proof-of-stake token protocol, governed as a decentralised autonomous organisation (DAO).
A wealth management platform
for digital assets with a non-custodial wallet, NFT wallet, and staking possibilities.
for crypto collectibles and non-fungible tokens.
on the proof-of-stake token protocol, issuing its own unique token, governed as a decentralised autonomous organisation (DAO).
A UK-based metaverse project
implementing native tokens, functioning as an open virtual reality world and digital asset marketplace.
A cryptocurrency mining pool
with a state of the art mining protocol and digital ecosystem.

Learn more in Sparring Playbook
Make sure you know the right questions to ask before launching your crypto business by reading our Crypto Law guide.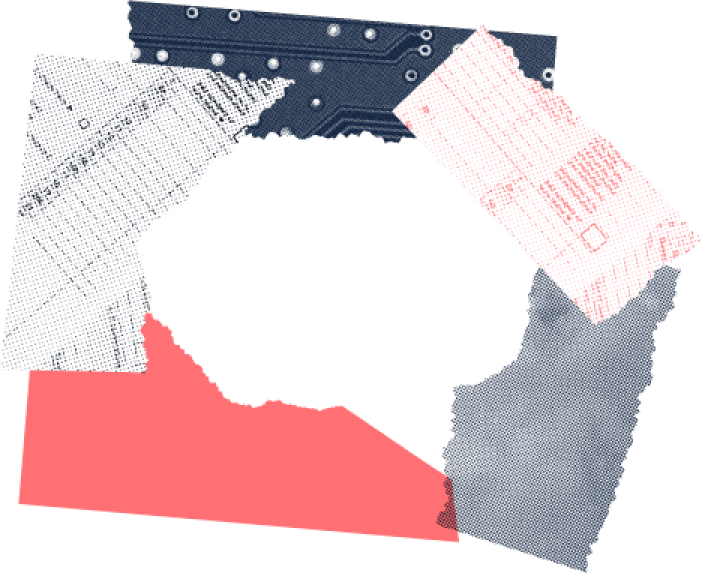 Start sparring with us today by sharing more about your unique situation and vision, and discover how our expert team can provide the support and assistance you need.
Learn more about legalities affecting startups and innovative businesses.